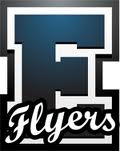 The  Buffalo Soldiers Motorcycle Club, Southwest Illinois, Inc. awarded it's 2010 Scholarship to East Saint Louis Senior High School senior Kyle Granger.  The scholarship was offered to students from four Metro-East high schools; Cahokia High School, East Saint Louis Senior High School, Lebanon High School, and Lovejoy Technology Academy.   
Kyle has spent his time doing extra-curricula activities doing many community service and scholastic activities.  He is a member of The National Beta Club, is the President of the American Academy of Forensic Science, The National Honor Society, is his Student Council Secretary and maintained a grade point average of 4.40 on a 5.0 scale.  Kyle was accepted to many universitesand decided to attend the University of Illinois at Urbana-Champaign where he hopes to achieve a degree in Veterinary Medicine.
We are pleased to present Mr. Granger with a check for $1000.00 to assist him in achieving his goals.